Start Your Martial Arts
Journey Today
Achieve Your Martial Arts Goals With the Help of
Our Excellent Trainers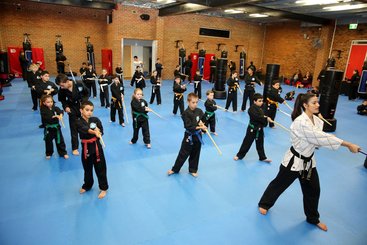 A Premier Training Centre for Aspiring Martial Artists
Xtreme B-Force Martial Arts in Cringila, NSW is a family-owned-and-operated modern training centre that offers martial arts and karate programs for kids, teens, and adults. With our centre's family-friendly environment and the positive and encouraging experiences that we create, we can guarantee that you will love our classes.
Dedicated to Helping You Succeed
Our programs are designed to support and maintain the development of students' skills and to assist them in achieving their goals. We also give them grades to help them keep track of their progress and accomplishments.
The various karate and martial arts classes that our experienced martial arts athletes teach are:
We encourage all try our fitness courses. Additionally, we offer personal training and Extreme Weapons and Tumbling, which involves forms and weapons training and gymnastics.